Personal Remote Deposit
Deposit checks online with your mobile device.
With PTB Mobile Deposit, making an online check deposit with your iPhone, iPad or Android smartphone is as simple as snapping a photo. Get the Pioneer Trust Bank Mobile Banking app today, and then:
Personal Remote Deposit FAQ:
Mobile Deposit is available to owners and authorized signers of deposit accounts who are enrolled in Mobile Banking.
Only checks drawn on Financial Institutions in the United States payable solely to the account owner(s) are eligible to be deposited via Mobile Deposit.
There is a $1,000 per check and a $1,500 per day, Mobile Deposit limit.
Prior to image capture, all payees on eligible items must endorse the back of each check by signing their name. The endorsement must include "FOR PTB MOBILE DEPOSIT".
Mobile Deposits received by 3:00pm Pacific Time on a Banking day will be considered to be the day of deposit. Otherwise, the Bank will consider the deposit was made on the next Banking day. Typically, the deposit will be available for withdrawal by the first Banking day after the day of deposit.
The customer is required to securely store the original check for at least 14 calendar days, but no longer than 30 days before securely destroying the original check using a method that ensures the destruction of all confidential information.
The Bank has the right to terminate a customer's use of Mobile Deposit for any reason, at any time.
For additional training please view our interactive training guide below or visit out Online Education Center: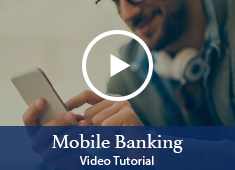 For additional information regarding Mobile Deposit, please refer to Pioneer Trust Bank's Personal Online Services Terms & Conditions.
Business Remote Deposit
Deposit checks with a scanner.
To deposit checks online without a mobile device, you'll need to be a business customer. In addition, you'll need an Internet-connected computer and a dedicated check scanner. Log in to your Online Banking account, click on the Remote Deposit Capture link and then:
Questions?